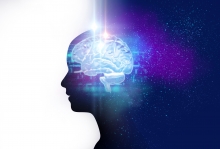 The Studio for Transforming Engineering Learning and Research (STELAR)
STELAR explores, develops and refines new ways to prepare tomorrow's engineers for an optimal career. Embedded in the Wallace H. Coulter Department of Biomedical Engineering at Georgia Tech, the studio is both an educational research endeavor and an ongoing change project built on multi-disciplinary approach to revolutionize engineering education. A team of engineers, social scientists, and educators collaborate to make learning and research more inclusive and more relevant to addressing real human needs.
STELAR aims to graduate students who have:
interpersonal skills, such as listening and respect
teamwork skills, such as just treatment of others
entrepreneurial attitudes, such as scientific curiosity
knowledge of bias in engineering design, inclusive engineering practices, human factors and universal design principles, and
the ability to assess positive and negative social impact
STELAR activities are funded by external research grants, including awards from the National Science Foundation and the Kern Family Foundation, and through internal funds. For resources to learn more about racial healing and inclusive practices go here.