The Coulter Department is a single unit that combines the world-class resources of the Georgia Tech College of Engineering and the Emory University School of Medicine.
Our faculty are committed to innovative graduate training that prepares students for any career path. Students are fully supported by a range of funding sources, including pre-doctoral fellowships from the National Science Foundation and the National Institutes of Health, federal and private agencies, and federally funded training grant programs.
Our students conduct cutting-edge research in highly collaborative environments and a team-driven culture. Our research laboratories are dedicated to addressing unmet clinical challenges and have access to superior resources only found in in the world's top institutions.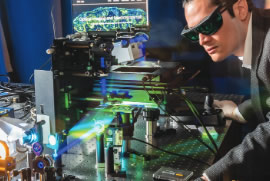 Innovation
Cutting-edge research. Team-driven culture.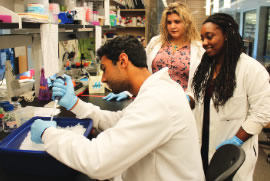 Inclusion
Community. Diversity. Engagement.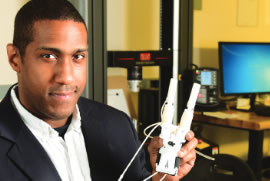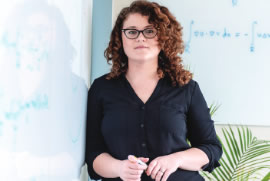 Inspiration
Make your path. Limitless possibilities.
Our Ph.D. programs provide a wide range of scientific training and industry experience opportunities to graduate students. We prepare students for career success as pioneering future leaders in academics, business, industry, and government. Our goal is to develop students who have the skills needed to succeed academically as well as professionally.
Our program provides important skills and options to help graduate students excel in the program:
Coursework in Ethics; Career Workshops; Mentorship Training; Certificate Programs in Management, Teaching, Policy and more; Dual Degree Programs; Internships; and much more.
Schizophrenia Simulator: When Chemistry Upends Sanity's Balance
The Uncommon Engineer - GEEKOUT: HIV Preventatives with RNA with Phil Santangelo
KEEN Talk | Wilbur Lam: Reimagining STEM education for chronically ill children
All Coulter Department students, regardless of the degree they are pursuing, have the opportunity to take classes or conduct research at any of our three campuses.