BME Galway Summer Program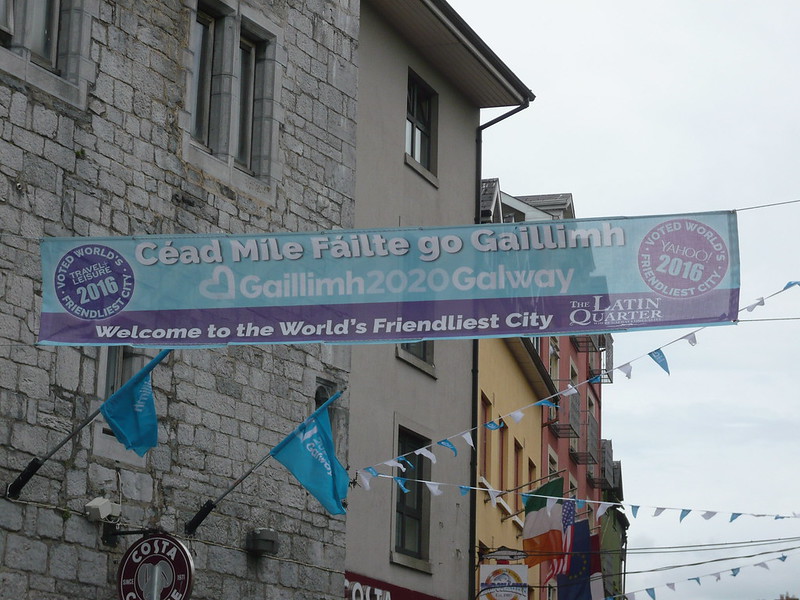 BME Galway Summer Program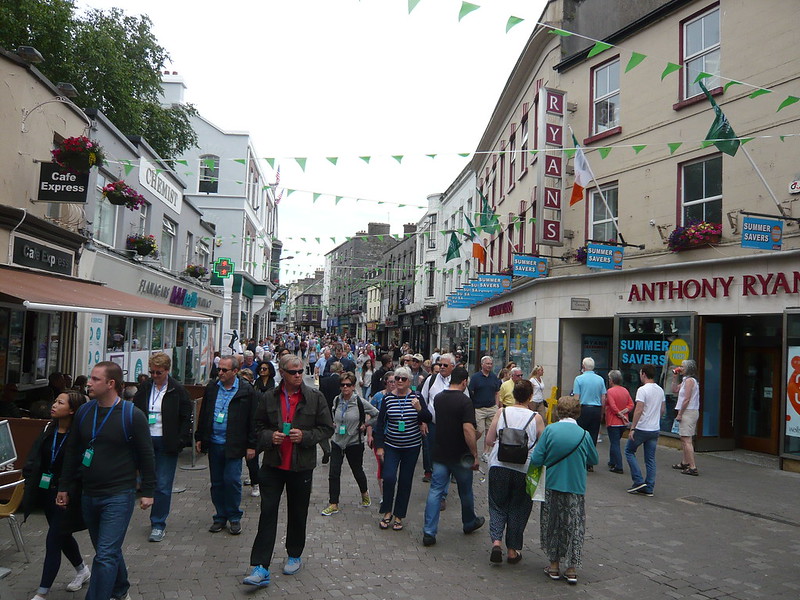 BME Galway Summer Program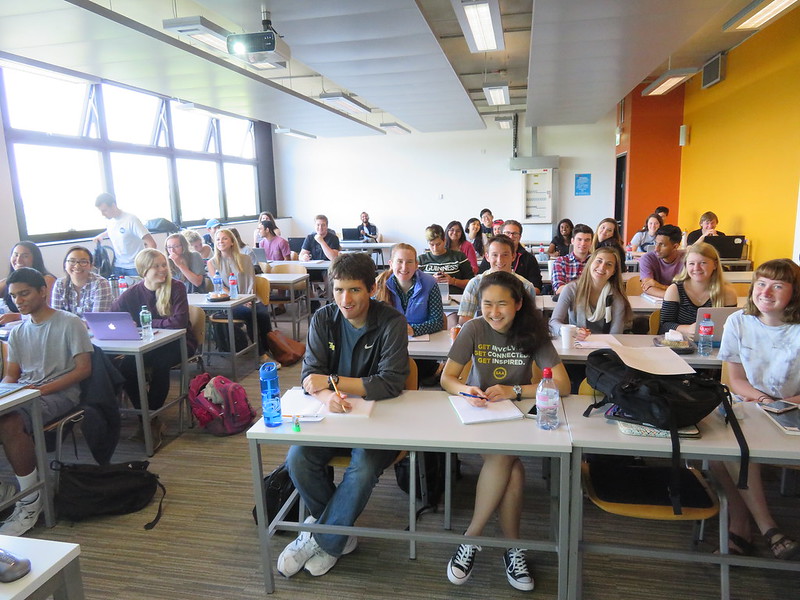 Program Dates
May 13 – July 22, 2023
(arrival and departure dates)
Costs
Program Fee*: $7,000
(includes 4 days of meals per week, housing, field trips, and mandatory insurance)
Tuition: $341.93/credit hour (undergraduate); $586/credit hour (graduate)
Student Fees: $107
*Airfare not included. Students make their own flight arrangements.
Program Description
The West of Ireland has become the European capital for the healthcare and medical device industries. The majority of the companies (e.g. Medtronic, Boston Scientific, Cook Medical, Abbott, etc.) are international. This program, a collaboration between the Coulter Department of Biomedical Engineering and the University of Galway, seeks to leverage this remarkable concentration of medical device companies. It is designed for students who are interested in an international experience which enables them to combine classroom learning with field trips to medical device companies to learn first-hand their R&D and manufacturing practices.
Application
Applications are processed on a first-come-first-served basis. The application is not considered complete until a $500 application fee is paid. This fee is applied toward the program fees.
Location
The program is based at the University of Galway. Since the University opened the doors of the Quadrangle in 1845, the campus has been constantly evolving to accommodate ever-increasing numbers of students. The main campus today has more than 90 buildings on 260 acres of land situated on the banks of the River Corrib. Classes for this program will be held in one of the newest of those buildings, the Engineering Building, which was voted by architects as the favorite new building in Ireland in 2012.

Galway, Ireland, has a unique combination of a bustling city and a thriving university, which means it has something to offer everyone and caters to young people like few other places. Galway was recently ranked as the top destination to visit in Ireland by The Lonely Planet Guide. They describe Galway as being steeped in history yet with a contemporary vibe.

Students benefit from all the facilities that a modern city has to offer, including extensive shopping outlets and entertainment venues, two cinemas, cafes and restaurants, nightclubs and an abundance of music venues. Galway is the most international place in Ireland with 1 in 4 people born outside of the state.

Galway is a great sporting city — from horse racing, Gaelic games, soccer and rugby to rowing, motorsports, greyhound racing, and more. The city has hurling and Gaelic football teams at all levels, and major matches are played at Pearse Stadium located in the city.

Galway is renowned for its natural beauty, including its Mountain Ranges with the Twelve Bens dominating the Connemara skyline. There are many islands off the coast, including the popular Aran Islands. Galway has lots of freshwater lakes, with trout and salmon in abundance. County Galway has several Blue Flag beaches. Galway is also home to the greatest array of castles in Ireland, some in ruin, but some magnificently restored.
Courses
Session 1 (Classes May 15 – June 15, 2023 and Final Exams June 16, 2023) 
BMED 2400RGA Intro to Bioengineering Statistics
Instructor: Nezafati Prerequisites: MATH 1552 AND CS 1371 Credits: 3
BMED 4803RGA/8813SNT Sys Neuropath & Trans Engr
Instructor: Mitchell Prerequisites: BMED 3100 or equivalent Credits: 3
BMED 4813RGA Fundamentals of Medical Device Development
Instructor: Stubbs and Cowdrick Prerequisites: BMED 2310 or equivalent Credits: 3
BMED 4823RGA/8813BHI Biomedical Health Informatics
Instructor: Wang Prerequisites: CS 1371 or equivalent Credits: 3
BMED 4783RGA/6780RGA Medical Image Processing
Instructor: Coskun Prerequisites: CS 1371 or equivalent Credits: 3
Session 2 (Classes June 19 – July 20, 2023 and Final Exams July 21, 2023)
BMED 4833RGA/8813BPH Introduction to Biophotonics
Instructor: Robles Prerequisites: PHYS 2211 or equivalent Credits: 3
BMED 4843RGA/6786RGA Medical Imaging Systems
Instructor: Emelianov and Oshinski Prerequisites: BMED 3110 Credits: 3
BMED 4853RGA Introduction to Neuroengineering
Instructor: Singer Prerequisites: BMED 2400 or equivalent Credits: 3
BMED 4863RGA/8813EPH Engineering Physiolog
Instructor: Ross Prerequisites: BMED 3100 or equivalent Credits: 3
Session 1 & 2 (Classes May 15 – July 20, 2023 and Final Exam July 21, 2023)
BMED 3310RGA Biotransport
Instructor: Abouelnasr Prerequisites: BMED 2110 and MATH 2551 and MATH 2552 and CS 1371 and PHYS 2211 Credits: 3
BMED 4000RGA Art of Telling Your Story
Instructor:  Le Doux and Turner Prerequisites: BMED 2310 Credits: 1
BMED 4699RGA Undergraduate Research**
Instructor: Benkeser Prerequisites: Permission of research mentor Credits: 1, 2 or 3
BMED 8813RGA Special Problems (Masters Project)** 
Instructor: Benkeser Prerequisites: Graduate standing and permission of research mentor Credits: 1, 2 or 3
**Suitable only for students with an existing undergraduate research or masters project with permission from their mentor to continue to work on the project while in Galway. 
Scheduling Constraints
Students must register for a total of 10 to 13 credit hours. Note some financial aid providers will require students to be registered as a full-time student, i.e. ≥ 12 credit hours.

Students may not take for more than two five-week courses in a given session in addition to any ten-week courses they are taking.

Students require the permission from the program director to withdraw from courses.
Payment Schedules and Cancellation Policy
February 1, 2023 - Application deadline ($500 application fee applied to program fee)

February 10, 2023 - 1st payment of program fee ($3,000) is due

March 10, 2023 - 2nd payment of program fee ($3,500) is due
Tuition and student fees are due on the dates published on the Bursar's Calendar.
Students who choose not to participate after being accepted into the program will be subject to the following cancellation policy:
Students canceling prior February 10, 2023, will forfeit their application fee**

Students canceling between February 11 and April 12, 2023, must pay 50% of the program fee (i.e. $3500)**

Students canceling after April 12, 2023, must pay 100% of the program fee** 
**unless their place in the program can be filled by a student on the waitlist.
Georgia Tech reserves the right to alter or cancel this program due to low enrollment, unavailability of a professor to teach a planned course, or other unforeseen circumstances. If Georgia Tech cancels the entire program before departure for reasons within its control, all fees paid by participants will be refunded. If Georgia Tech cancels the program before departure or while the program is in progress for reasons beyond its control, such as political unrest or danger to participants' safety, only those fees that Georgia Tech is able to have refunded by service providers will be returned to participants. 
For more information contact Professor Paul Benkeser.