Platt Elevated to BMES Fellow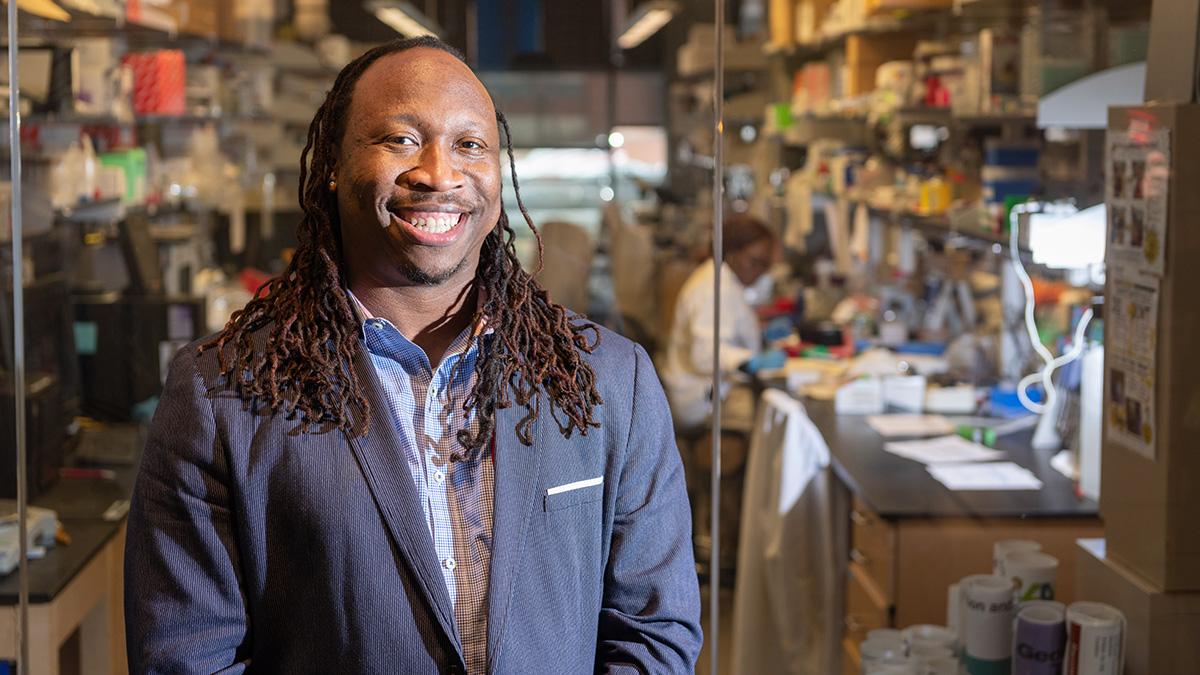 Professor Manu Platt has been named to the 2021 Class of Fellows of the Biomedical Engineering Society. Platt has long been involved with the professional organization, including helping plan the 2021 BMES Annual Meeting. Earlier this fall, Platt also was elected to serve on the organization's Board of Directors. (Photo: Allison Carter)
The Board of Directors of the Biomedical Engineering Society has included Manu Platt in its 2021 Class of Fellows.
The professional society announced 20 new fellows in late September. Fellows have "demonstrated impactful achievements and has made significant contributions within the biomedical engineering community," according to the society. They are considered leaders in the field.
"It's really special to be elected by peers and senior professors in recognition of the value that I bring to the community — and with the expectation that I will continue to add value," said Platt, professor and associate chair for graduate studies in the Wallace H. Coulter Department of Biomedical Engineering at Emory University and Georgia Tech.
Platt studies tissue remodeling and repair, and he has developed an active and impactful line of study in sickle cell disease. His research group has identified a promising target enzyme for therapies to help stop strokes in young children with the disease and protect their blood vessels from further damage.
Meanwhile, it has been a busy year for Platt and the society, known as BMES.
Earlier in September, BMES members elected Platt to serve on the society's board of directors. He also has been serving as co-chair for the Biomedical Society Annual Meeting in early October, the organization's signature event. Platt said these continue a record of involvement with the group that goes back to his days as an undergraduate student, when he presented work at the annual conference for the first time.
"I have valued this professional society for its commitment to training and including a diverse workforce since our field is, itself, unique in its multidisciplinary requirements to solve the complex problems we face globally," Platt said.
Along the way, he also has led the BMES Celebration of Minorities Luncheon and served on the Diversity Committee. This year, as he does each year, he's taking a group of undergraduates from the GT-ESTEEMED program to the BMES Annual Meeting to give them their own first taste of a research conference.