Machelle Pardue Named Interim Chair of Coulter BME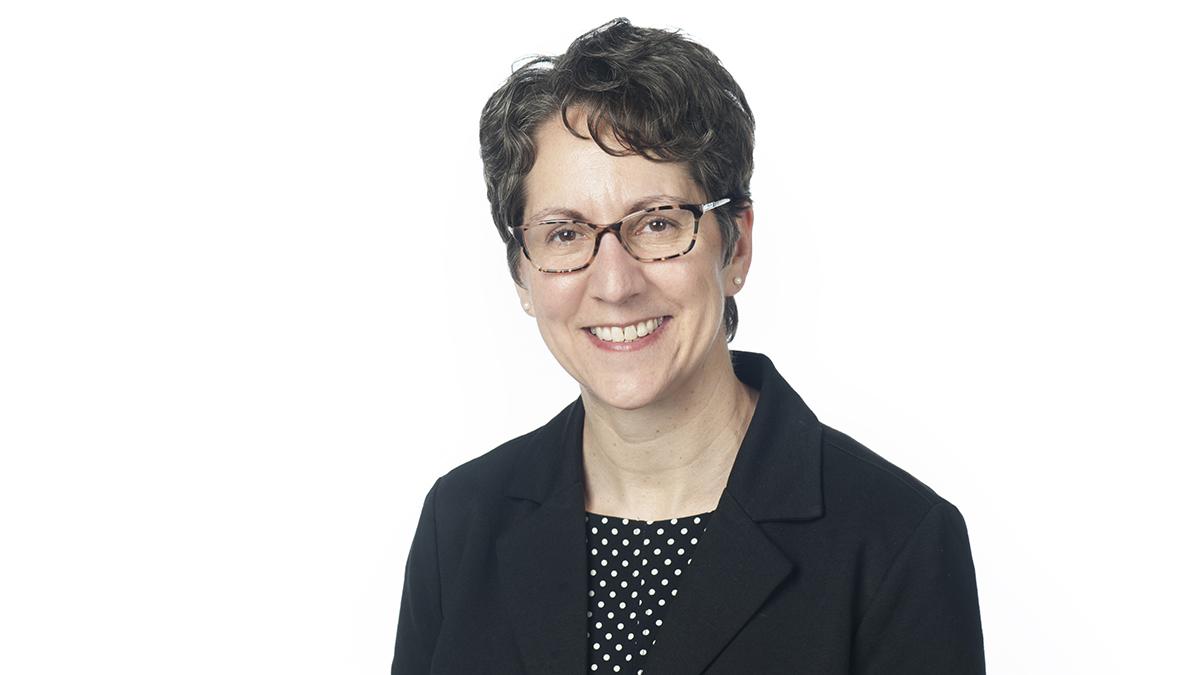 Professor Machelle Pardue becomes interim chair of the Wallace H. Coulter Department of Biomedical Engineering in August. Pardue is the Department's associate chair for faculty development and a research leader at the Atlanta VA Healthcare System. Her research focuses on developing life-changing treatments for people with vision loss, particularly those with retinal degeneration, diabetic retinopathy, and myopia. (Photo: Christopher Moore)
Professor Machelle Pardue will step in as interim chair of the Wallace H. Coulter Department of Biomedical Engineering at Georgia Tech and Emory University, effective Aug. 16.
Pardue is the Department's associate chair for faculty development and has been a member of the Coulter BME faculty since 2015, when she moved her academic appointment from the Emory University Department of Ophthalmology. She takes over for Susan Margulies, who has been appointed head of the Engineering Directorate at the National Science Foundation.
"I welcome the opportunity to lead the transition to a new chair for the Coulter Department and to continue to promote the success of our one department on two campuses," Pardue said. "I am focused on supporting the positive culture of innovation, inclusion, and impact in Coulter BME that we have built together."
Pardue's research focuses on developing life-changing treatments for people with vision loss, particularly those with retinal degeneration, diabetic retinopathy, and myopia. Her work has been supported by the U.S. Department of Veterans Affairs, the National Institutes of Health, and private industry.
"In addition to conducting high-impact research, Machelle has been a tremendous advocate for our faculty by formalizing mentoring programs and advancing initiatives to promote diversity," said Raheem Beyah, dean of Georgia Tech's College of Engineering and Southern Company Chair. "I'm thankful for her willingness to lead the Department during this time of transition and confident in her ability to expand programs that serve BME's students and faculty."
For more than 20 years, Pardue has been a leading teacher and researcher in Atlanta. In addition to her positions at Emory and Georgia Tech, Pardue is a research career scientist at the Atlanta Veterans Affairs Healthcare System and executive associate director of the Atlanta VA Center for Visual and Neurocognitive Rehabilitation.
"With more than 20 years of experience in research and education at Emory, the Atlanta VA, and Georgia Tech, Dr. Pardue's track record of collaboration and expertise in navigating multiple institutions position her well to lead this joint Department," said Vikas P. Sukhatme, dean of the Emory School of Medicine and Woodruff Professor.
Pardue earned her doctorate in vision science and biology at the University of Waterloo and completed her postdoctoral training in visual electrophysiology at Loyola School of Medicine and the Hines VA Hospital in Chicago. Her bachelor's degree is in zoology from the University of Wyoming.
Coulter BME is a unique public-private partnership that combines the resources of a highly respected private medical school and a top-ranked public engineering college. The Department is the linchpin of the many collaborations and partnerships between Emory and Georgia Tech.
Beyah and Sukhatme will appoint a committee in the coming weeks to begin the search for the next permanent chair of the Coulter Department.