Krishnendu Roy Elected Fellow of the Controlled Release Society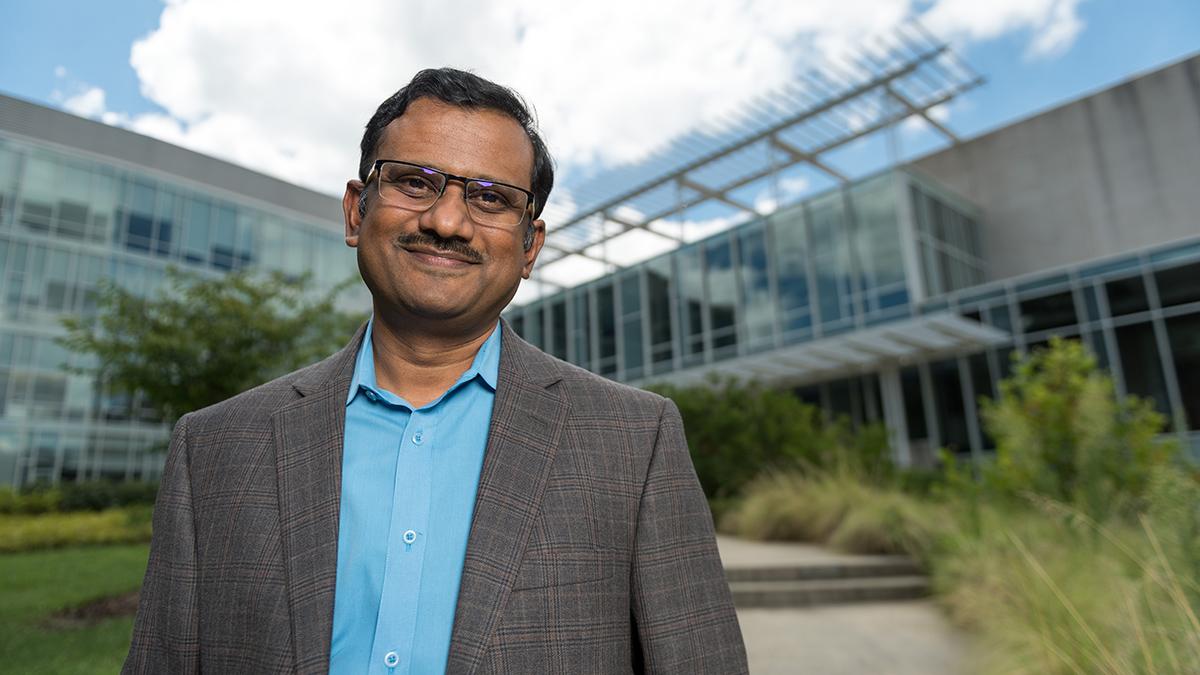 Krishnendu Roy has been elected to the College of Fellows of the Controlled Release Society for his leadership and contributions to the field of delivery science and technology. Roy is a professor and Robert A. Milton Chair in the Wallace H. Coulter Department of Biomedical Engineering. (Photo: Rob Felt)
The worldwide society for delivery science and technology has recognized Krishnendu Roy for his distinguished leadership and decades of contributions to the field, elevating him to fellow.
Members of the College of Fellows of the Controlled Release Society, or CRS, are considered exceptional individuals who have made impactful contributions to fundamental or applied research, technology, productions, and education.
"Election as fellow is one of the highest honors bestowed on scientists working in the drug and gene delivery fields. I am deeply humbled," said Roy, Robert A. Milton Chair and professor in the Wallace H. Coulter Department of Biomedical Engineering. "CRS remains the flagship society for controlled delivery of drugs and biomolecules, and I am looking forward to many more decades of interactions and excellence."
Roy leads the National Science Foundation-funded Engineering Research Center for Cell Manufacturing Technologies. His research focuses on developing biomaterials for delivering therapeutics, on-chip organ and disease models, and cell manufacturing. He has long been involved in the activities of the society, including serving on the editorial board of the society's Journal of Controlled Release. Earlier in his career he won the CRS Young Investigator Award.
"I have been involved with CRS for almost 25 years — since I was a graduate student," Roy said. "Back then, the CRS Annual meeting was the primary conference I attended, and since then, this has been my go-to professional society."
CRS includes researchers, academicians, and others working on the delivery of drugs, cosmetics, flavors, fragrances, pesticides and other molecules. Members are involved in research and development, regulatory science, and clinical translation.
Roy was one of 15 new fellows elected worldwide for 2022. The group will be formally recognized at the society's annual meeting this summer.