Desai, Mitchell Honored for Mentoring Undergrad Researchers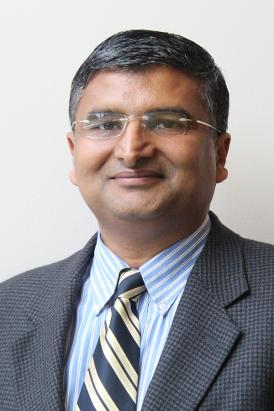 The Georgia Tech Faculty Honors Committee has recognized two faculty members in the Wallace H. Coulter Department of Biomedical Engineering for their remarkable support of undergraduate researchers.
The committee selected Jaydev Desai for the 2022 Senior Faculty Outstanding Undergraduate Research Mentor Award and Cassie Mitchell for the Junior Faculty Outstanding Undergraduate Research Mentor Award.
Both have made bachelor's degree students a priority in their labs, giving them opportunities to work with graduate students and postdoctoral fellows and to help produce peer-reviewed research publications.
"I am deeply passionate about mentoring our terrific undergraduate students in research and guiding them through their academic journey at Georgia Tech," said Desai, G.P. "Bud" Peterson and Valerie H. Peterson Professor in Pediatric Research. "It is gratifying to see some of the undergraduates from my Medical Robotics and Automation Lab land a job in prestigious Fortune 500 companies. Equally gratifying is to see some of the students who have gone through the research experience in my lab pursue a higher academic degree."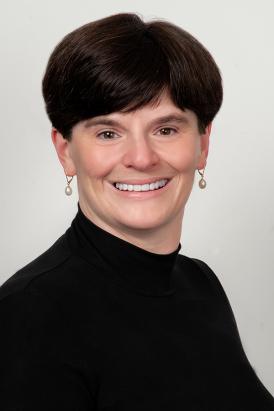 The awards recognize faculty members at Georgia Tech who have demonstrated sustained achievement in mentoring undergraduates in research activities. For Mitchell, that started when she was a research engineer in Coulter BME and continued after she became a tenure-track faculty member.
"This award is such an honor, because undergraduate research is a true passion of mine, both personally and professionally," said Mitchell, assistant professor in the Coulter Department. "Receiving this award also illustrates that my mentoring and unique undergraduate research program is of great value to Georgia Tech."
Mitchell said she often has dozens of undergrad students working in her lab, and like Desai's group, they often secure positions in industry and prestigious graduate programs after they've worked in her lab.
"I often say that, while I do not have biological children of my own, I have an extraordinary number of scientific offspring. And my students, both graduate and undergraduate, are like family to me," Mitchell said. "When I see them publish or get awards, I am like a parent hollering loudly from the stands."