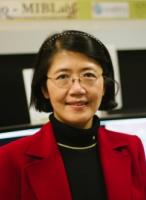 Professor, Wallace H. Coulter Distinguished Faculty Fellow, Kavli Fellow, GCC Distinguished Cancer Scholar
Research Interests:
Director of Biomedical Big Data Initiative, Co-Director of Georgia Tech Center for Bio-Imaging Mass Spectrometry, 3+ Years of Industrial R&D.
Integrated Biomedical Big Data Analytics and AI for pHealth (Personalized, Predictive, Precise, and Participatory Health);
Dynamic Systems Modeling of Molecular Pathway, Cellular, Whole Body Physiological  System, and Healthcare Systems;
Comprehensive Biomedical and Health Informatics (e.g. Translational Bioinformatics, Microscopic Imaging Informatics, Mobile Health Informatics) for Acute, Chronic, and Genetics Clinical Decision Support;
Bio-Nanoinformatics; and
Telemedicine.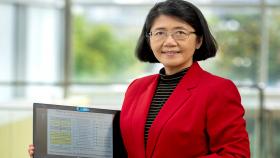 BME's May Wang leading three of the seven projects in new initiative to improve lives of pediatric patients