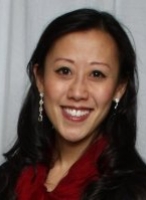 Candace Fleischer
Assistant Professor
N.A.
404.712.1020
Emory School Of Medicine, Department of Radiology and Imaging Sciences
Research Interests:
Magnetic resonance spectroscopy, brain thermometry, inflammatory biomarkers, machine learning for neuroimaging
The focus of the Fleischer Biomedical Spectroscopy and Imaging Laboratory is the development of advanced imaging and spectroscopy tools for translational applications including identification of new biomarkers for monitoring cancer treatment and non-invasive brain thermometry. Our group is highly interdisciplinary and provides a collaborative and dynamic environment for students and trainees to conduct research with direct therapeutic and clinical applications.